Come check out our Virtual Homocystinuria Meet-up!
Join our virtual meet-up for a chance to meet, connect, and learn from other patients and caregivers who are facing similar challenges. Whether it's navigating diet adherence issues, insurance, clinic visit, or life transitions, you are not alone.
Space is limited, so make sure to register early! Once registering, you will receive additional details about accessing the meet-up.
Please reach out to HCU Network America at info@hcunetworkamerica.org for further questions.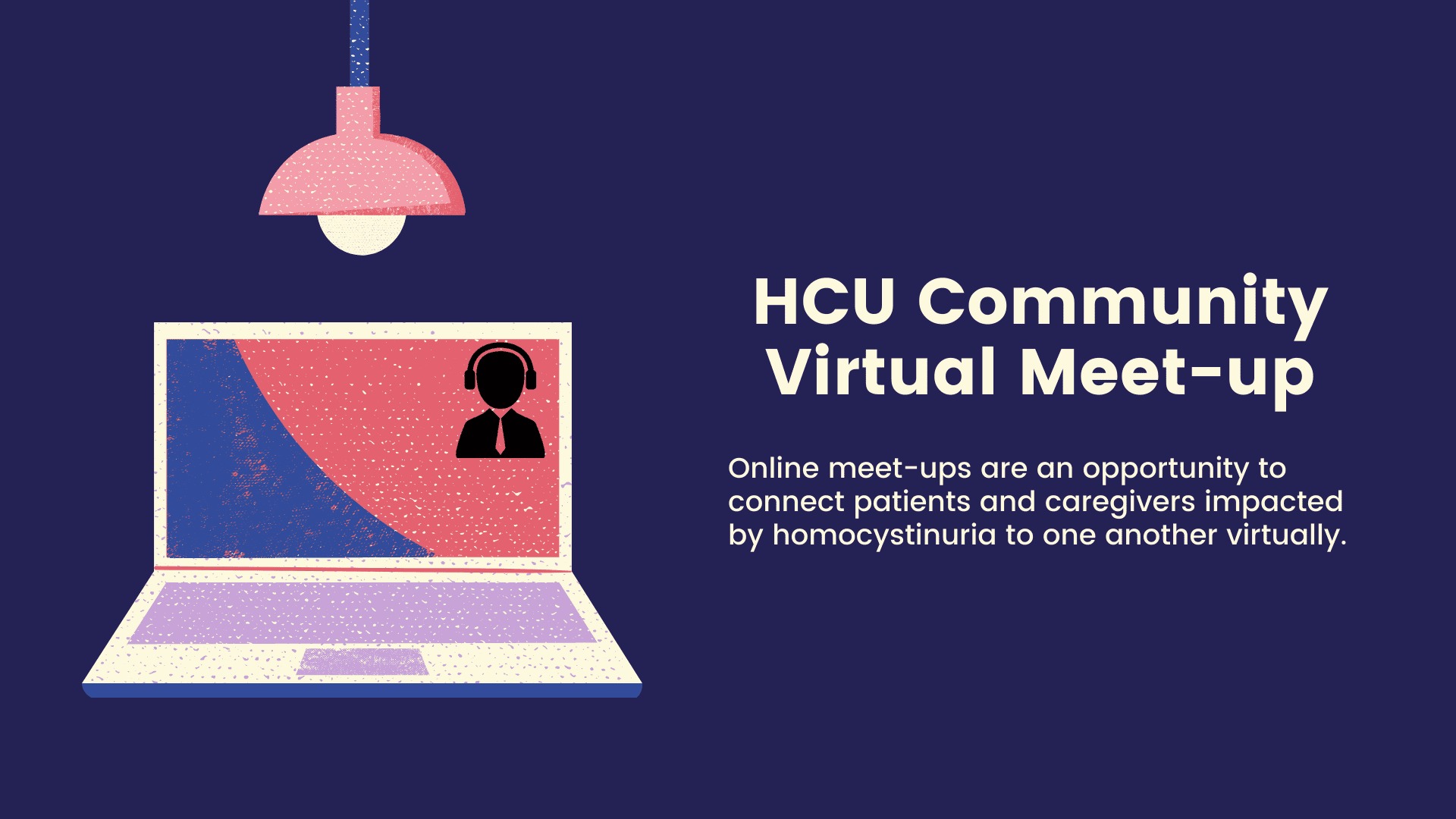 Classical HCU Parent-Caregiver Meetup
Thursday, May 6 at 7 pm CDT
Parents, Grandparents, and caregivers of "kids" of all ages with HCU need support. So whether your child is 0 or 50 (or older) we would love to have you!
Be sure to check out our other virtual summer series
Be sure to check out our virtual summer mini series of panelist, presentations, and interactive experiences!