Scientific Advisory Board
A scientific Advisory Board has been convened to advise the HCU Networks on key priorities and guide which specific projects should be funded.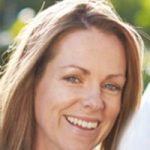 Tara Morrison, BA LLB, Director & Chair, HCU Network Australia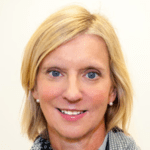 Margaret McGlynn, R. Ph., Ph. D. (hon), President of Board, HCU Network America
Responsibilities of the Scientific Advisory Board
The responsibilities of the Scientific Advisory Board include:
Work with HCU Network Australia and HCU Network America (HCUNAs) (and other patient groups interested in funding grants) to develop research strategy and identify key priorities for funding.
Provide non-binding but informed guidance on matters specific to HCUNAs research and funding strategies, including opportunities for new programs or clinical trials.
Provide peer review for applications submitted to HCUNAs for funding and provide recommendations on specific projects to be funded.
Support any grant applications submitted by HCUNAs to other funding bodies.
Participate in periodic reviews of HCUNAs Research Strategy.
Download a copy of the Scientific Advisory Board's Terms of Reference.
Past members of the Scientific Advisory Board include:
The Late Professor Jan Kraus, Ph. D, Professor Pediatrics / Cell and Developmental Biology, University at Colorado U.S. and  posthumous recipient of HCU Hero Award from HCU Network America Read Professor Kraus' bio